What People Says
Testimonials
Please take a look below at some of the recent testimonials we have received from our patients. We welcome patient feedback to let us know how we can improve – please send us details of your experience.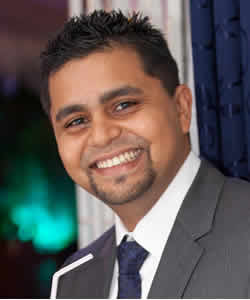 Blood Tests
I`d been avoiding blood tests for years  due to bad experiences. Then due to a series a sickness, I had to make an emergency appointment at ProCare Medical Laboratory. I have been a patient ever since. My phlebotomist is very reassuring and very helpful.

Blood Tests
Excellent service. Highly recomended. There is a safe feel factor which is extremely important for any blood donor. Keep up the good job. Cheers.

PCR Test
Very friendly people. Readily available for queries regarding PCR. The lady conducting the test was very gentle and reassuring during the test. Awesome service.

Blood Tests
Amazing service , very fast and efficient!
I did some blood work before with some other Medical laboratory they are not as fast , innovative and caring as Procare ❤ Highly recommended 👍👍👍👍

Blood Tests
Super equipe moi qui passe un martyre pour des prises de sang et ayant une tres petite veine a chaque fois je me retrouve avec des bleus et douleurs cette fois ci wow rien aucune douleur ni de bleu meme lors de la prise pas de douleurs je recommande fortement ce labo. Dorenavant mes prises se sang future je les ferai labas. Meme les enfamts pourront faire des prises de sang labas car elles sont de vrai prof 😊

Blood Tests
Thank you for the most caring service as Lab. My mother was always left with bruises when going to other lab, but the way your team has reassured her and done the test was amazing, first time she told me that she felt safe.
The results were sent the same day and we were able to get the doctor's visit booked.
Again – Thank you!

PCR Test
We received fantastic service from ProCare. Especially Prashant went out of his way to help us. I strongly recommend ProCare for any PCR tests.

PCR Test
Équipe agréable et service rapide. J'ai reçu le résultat de mon PCR en moins de 24h. Je recommande à 100%!!